About the Programme
Keep Achieving has been the National Lottery Sport England Families Fund energetic pathway programme over 4 years, which helped families whose children have autism become more active and remain so, by taking part in a wide-range of enjoyable activities which were as autism-friendly and family-friendly as possible.
Our Keep Achieving Story
Keep Achieving started in 2017 as a great idea to support families whose children have autism to be active by bringing together sport, physical activity, health and wellbeing. Following 2 national competitive tendering rounds, in April 2018 Sport England invested in Midlands Psychology to deliver Keep Achieving over 3 years in Tamworth, Lichfield, Burntwood, Cannock, Rugeley, Stafford, Burton and Uttoxeter.
Following our vision of an autism-family friendlier Staffordshire, Keep Achieving worked to engage with and influence activity providers, venues, and the sport sector more generally to raise awareness of the challenges associated with autism - and the solutions to those challenges so that opportunities of all kinds could become more accessible and inclusive.
Concurrently, Keep Achieving filled a huge gap in mainstream and disability sport provision by regularly offering whole families face-to-face activities in empathic, welcoming, easily accessible environments which were not socially and personally intimidating, but enabled children who have autism, their siblings and parents regular time and space together to have fun, be active and make new friends while discovering their own strengths and feel a sense of achievement.
Our team seeing the Covid-19 pandemic coming in March 2020 led us to move Keep Achieving online, and with families' input, launch Keep Achieving at Home, attracting thousands of readers to all 26 issues which are posted on the Midlands Psychology Facebook page. Our aim was to inspire and empower families to be active in-between events.
All 26 issues of Keep Achieving at Home can be accessed by <<<< CLICKING HERE >>>>
On account of the effect of the Covid-19 pandemic on face-to-face delivery of Families Fund projects, in April 2021 Sport England allowed Keep Achieving to continue for 1 year with their remaining investment to 31 March 22.
This past 12 months saw Keep Achieving "return to play" on 4 June 21 and more than 800 families take part in over 50 Covid-19 safe and autism-family friendly events like wheelchair basketball, which our Great Britain Women's Wheelchair Basketball Team volunteer inspired, before the project closed on 31 March 22.
Emerging from the pandemic, Keep Achieving at Home launched a sports equipment library online of the equipment purchased with Sport England's investment. Keep Achieving at Home library supports families to sustain an increase in activity levels contributes to our mentoring scheme with feature articles on the equipment available to borrow and fun, family activities to do in communities.
We also launched cycling, soft play, climbing, swimming, skiing and skating schemes to encourage and enable families to sustain improved activity levels in-between events which proved very popular.
Where Next?
There is a huge amount to do to make all kinds of activities accessible and inclusive.
We care about access and inclusion and the opportunities and benefits becoming more active, expressing creativity and enjoying local heritage can bring families whose members have autism or physical, mental, social or emotional health issues. 
The Covid-19 pandemic is still with us. Piloting new ways to Keep Achieving convinced families and us and partners that we should continue to play a vital role in raising awareness of the challenges our communities face and providing solutions to those challenges by seeking new investment into a novel community programme.
Our team has also published papers in academic journals relating to our journey with the Keep Achieving programme and they are available to read by <<<< CLICKING HERE >>>>
Help us to Keep Achieving by following Midlands Psychology and emailing your ideas to:                                             [email protected]
Our Sponsors
Keep Achieving was supported by National Lottery funding from Sport England
Some of the providers we have worked with: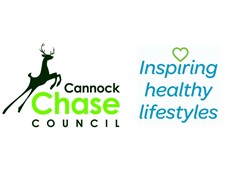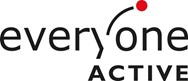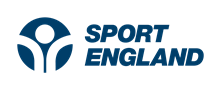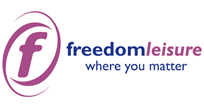 For further information about at Keep Achieving please email us at [email protected] or telephone us on (01785) 748447