News & Events
This is our first port of call for when we have new information to disseminate!
IMPORTANT - Midlands Psychology CoronaVirus Update
18th March, 2020
Hi Everyone,
Coronavirus Update
I hope you are all keeping well.
I am writing to let you know that from today our staff will be switching over to home-working. The Hayes will be closed to members of the public.
Sadly, this means that we will not be able to offer face-to-face therapy for the time being and all groups and activities will be temporarily suspended. Instead, we will be using Skype or telephone support, wherever possible.
This has been such a hard decision, and a very sad one. All of us here want to go on providing the very best care for the individuals and families we work with. We know that for many of our families we offer a lifeline that will not be easy to replace. It will be a challenge for all of us to find ways of providing – and making use of – support that does not involve close contact. I promise that we will do whatever we can.
Unfortunately, the latest guidance is very clear and we need to put the health and safety needs of our service users and staff first.
As a result of these changes, our Place of Welcome is now suspended and our Emotional Health and Wellbeing Services will be switching over to Skype Support. We will no longer be doing face-to-face assessments for autism, but will offer Skype and telephone support to those families who are already working with us. We will complete any assessments that are underway.
From this week AU-SUMS and Keep Achieving will not running their family groups. We are, of course, maintaining contact wherever possible and will be looking at whatever creative ideas come our way to help us to carry on offering support.
We will be posting any updates on the website  and our  MP facebook pages will be maintained for those individuals teams that have them, so please keep in touch.  
These are difficult times and we will do our very best to give you our support.
Please stay safe and well and look after your selves and each other.
We all look forward to seeing you again soon (and to the time when we can shake hands again…!).
Very best wishes,
Angela
Supported Living Christmas Celebration
Yes - it's that time of year, folks! Time to retrieve those expanding trousers ready for all the Christmas parties! Last night was our Supported Living festive feast at the Three Crowns, Stone. We had a wonderful time with parents and residents, accompanied by Kerry Tutty, House Manager. Thanks to all staff at the Three Crowns for looking after us. A massive thank-you to our Supported Living Team for providing such fantastic support to everyone during the year, and congratulations to all of our residents, who surprise us every day with their achievements. Merry Christmas and a Happy New Year to everyone!!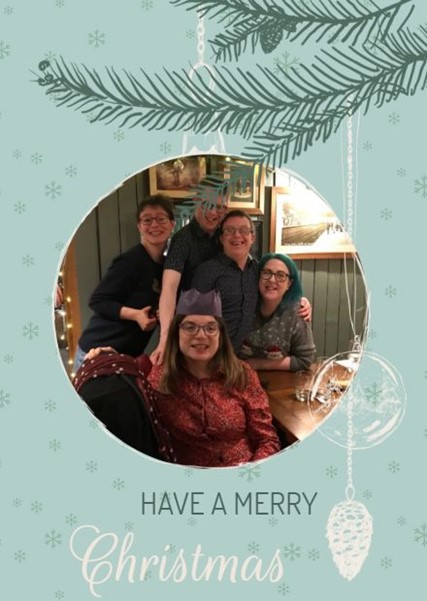 Our next Occupational Information Session
Hi everyone - just a message to say that our next Occupational Therapy information session is in January 2020.....see details below.
Our last session was a great success! You can read a selection of comments below – see you next time
"Friendly setting, very informative, allowing time for questions"

"Gordon explained things simply and thoroughly. Great session, would love more!"

"The session helped me gain an understanding of son's sensory needs and where I need to implement change.
Wished we
had
longer,
as this information is beneficial for us all. I enjoyed it and learnt a lot"

"A lot of relevant information, very imformative and look forward to more advice"

"Very informative, good examples"

"Learnt about the aspects of all different sensory needs, was so imformative and well delivered. Fab, loved it"

"Lots of information given about sensory needs"

"Good explanations and right level of information; good venue"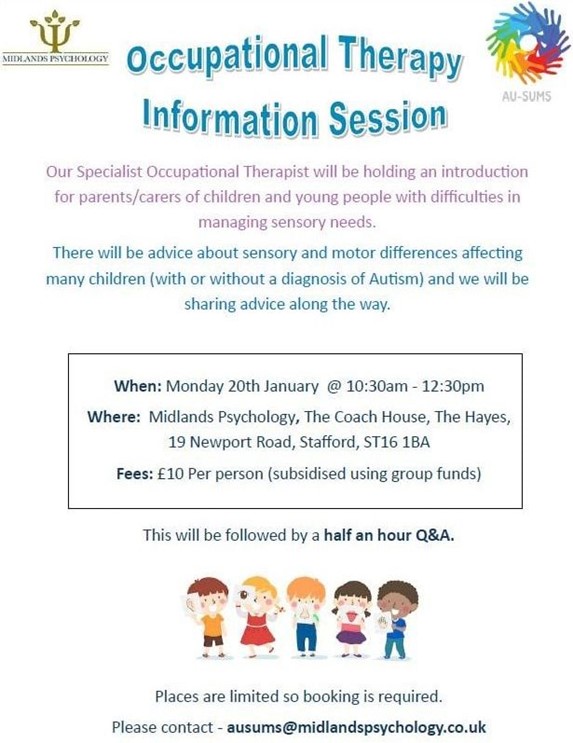 Christmas is coming to Midlands Psychology...
Here it is folks! Exciting news of our Christmas event... Come and join us at the Hayes for some Christmassy fun! Everyone welcome.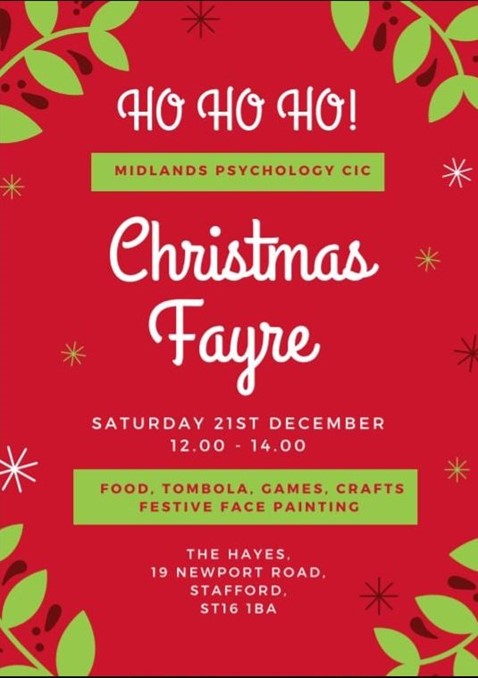 Occupational Therapy Information Session
A great morning's training was had by all when Gordon Heath, our specialist Occupational Therapist, delivered training on how to help your child with sensory and motor difficulties. Gordon will be following this up with an advice surgery on Monday for individual families. We hope to be welcoming you to more of these events in due course. A big thank you for the AU-SUM Nicky Jones for sponsoring this training and for all the continuing support from AU-SUMs.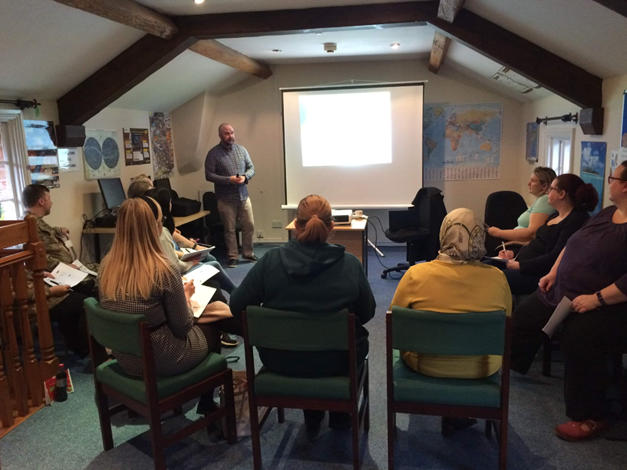 Care Quality Commission Audit Result
The Hayes - July 2019, CQC overall rating:
IMPORTANT – SPORT ENGLAND NEWS……we did it!!!

We're delighted to announce that our bid for National Lottery funding (from Sport England) has been successful! The money we have been awarded will be used to help us set up and run an exciting 3-year community project called Keep Achieving. Keep Achieving is an energetic pathway programme, designed around the needs of children who have autism and their families to support them to become more physically active by taking part in a programme of enjoyable activities which are as autism-friendly and family-friendly as possible. More details about Keep Achieving will be coming soon, so watch this space!