What is Occupational Therapy?
The word 'occupation' in Occupational Therapy (OT) means an activity which is meaningful to the person doing it.  If we are not able to do the things that are important to us, it can affect our quality of life.  Everyone's occupations are different because we all have individual needs, likes and abilities.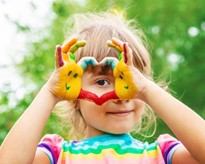 For example, imagine your occupation is having a bath every evening which gives you some "me-time" at the end of the day.  It makes you feel rejuvenated, calm and in control.  Suddenly there is a change in circumstances and you can no longer have your much-loved bath.  Maybe you've moved to a home with only a shower, got a brand new kind of bath that you have to learn how to use, or there's been a mental, physical or emotional change that means you aren't as independent as you once were.  This is where OT comes in.
Our Occupational Therapy Service
We work holistically and collaboratively with you and your family to support you where and when you need it most.
No waiting lists
Quick response rate to enquiries
Comprehensive reports
No diagnosis required
Offering you a bespoke package to meet your needs which may include:
Sensory processing assessments, functional assessments and assessment of the environment (online /at home /at school / in the community where necessary)
One-to-one sessions
Group sessions
Training and education
Personalised intervention
Examples of OT Support Offered:
Developing practical support and coping strategies
Building confidence and independence
Offering strategies to reduce and manage anxiety
Preparing for big transitions such as moving school
Creating personalised graded programmes
Liaising with carers / staff members / teachers
Practising / developing skills needed to complete daily activities
Creating meaningful routines
Meet Our OT - Shelly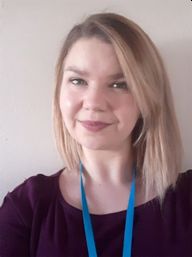 As a qualified Occupational Therapist, I am trained to support individuals to overcome barriers to meaningful activities ('occupations') so that they can live their life to the fullest.  When we are not able to do the things that are most important to us, such as playing, learning and doing daily tasks, it can have a serious impact on our independence and overall wellbeing.  Having had experience in mental health services, learning disability and autism teams working with children, young people and adults, I understand the value of listening carefully and working as part of a team with individuals and the people who are closest to them.  I don't believe that diagnoses should define people, so I work holistically to get to know the person as a whole including their interests, skills, abilities and support network.  Using a range of evidence-based therapeutic approaches and techniques, I can identify strengths and challenges in people's occupational performance and environment, so that we can then put practical solutions and strategies in place to move forward together and reach the goals that are important to you. 
Shelly Saunders MSc OT MRCOT
Postgraduate training in Sensory Integration
Registered with Health & Care Professions Council (HCPC)
Member of Royal College of Occupational Therapists
Member of RCOT Specialist Section - Children, Young People and Families Specialist Section